This is general information about Tiny Bite Games and our latest products and news.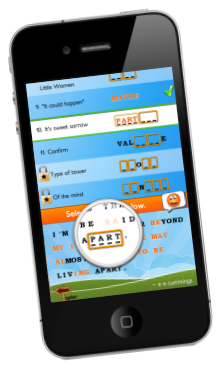 Find Some Fun
Quote Unquote is a unique mix of crossword-style clues and pithy quotations.

Solve clues by searching for the answers within quotes from some of the greatest minds of all time. A Perfect Puzzler
In Quote Unquote, every quotation becomes a puzzle waiting to be solved.

Build the answers, solve the clues, and go for perfection by using every last letter!